Our pre-packaged Hot Dogs are made with the freshest buns and highest quality pork sausage meat. Top with your favourite condiments and enjoy a Mulligans Hot Dog wherever you like!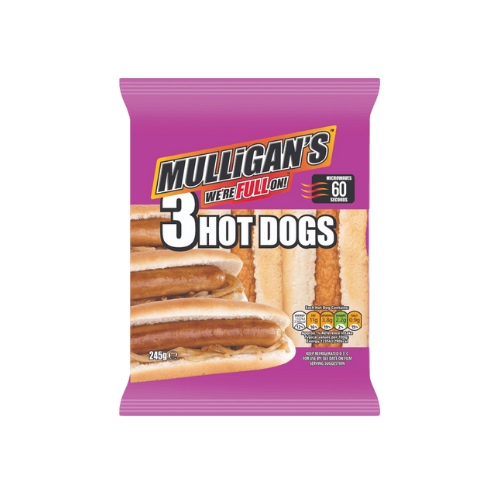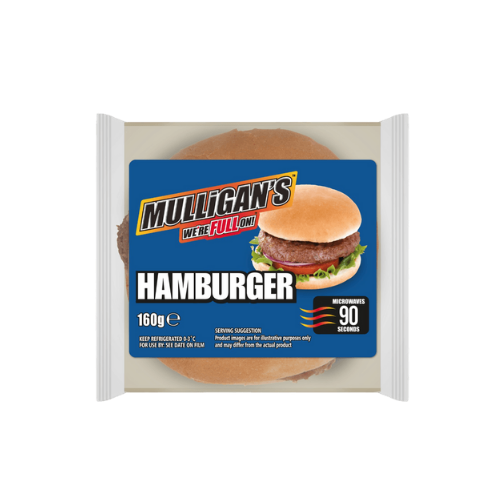 Our Plain Hamburgers are made using juicy beef patties and packed between freshly baked baps. Simply add your favourite toppings or sauces and enjoy.
Mulligan's
Large Cheese Burger
Our Large Cheese Burgers are a little bigger for all our Burger-Lovers out there. Just add whatever condiments or toppings you like and you're ready to eat!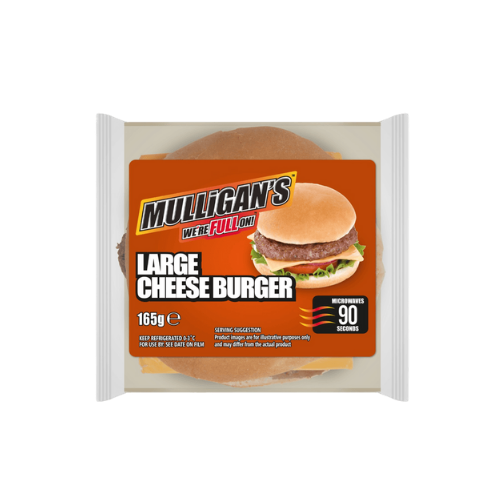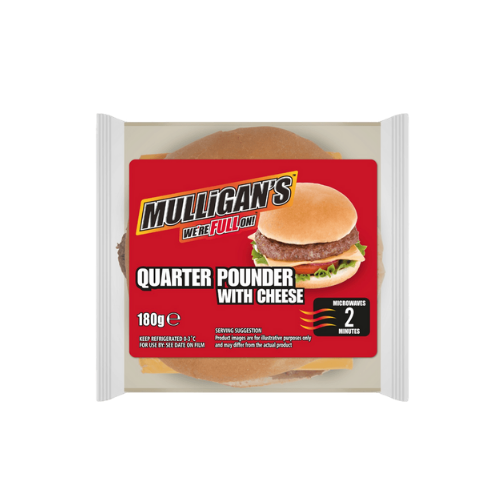 Mulligan's
Quarter Pounder
With Cheese
Not to sound too cheesy but we love our Mulligans Cheese Burgers. We've put our usual tasty beef patty between freshly baked baps and this time we've added a thick slice of cheese to satisfy your cravings.
Mulligan's
2 Burgers & Baps
With Cheese
It's time to double up! Grab one of our two pack burgers with cheese and be treated to, not one but, two juicy beef burgers with a moreish slice of cheese, to satisfy your hunger cravings.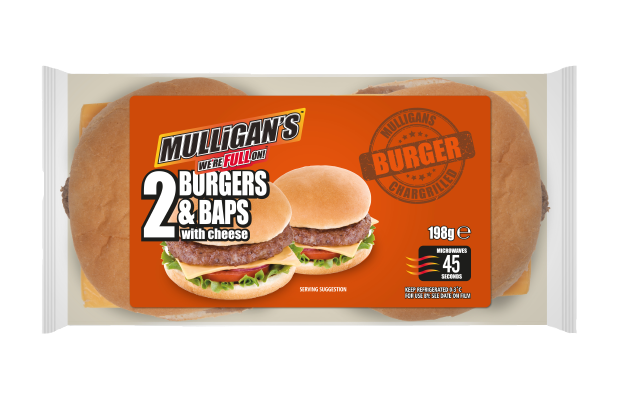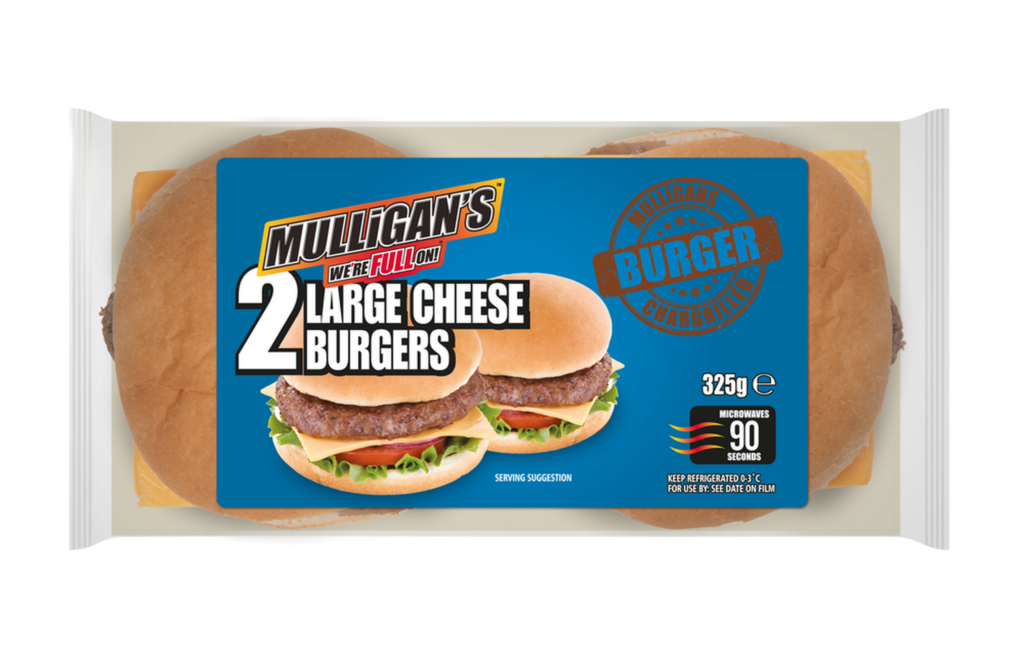 Mulligan's
2 Large Cheese Burgers
Got more than one hungry mouth to feed? Our two pack Large Cheese Burgers is the perfect solution! Simply microwave for just 90 seconds, add your toppings and they are ready to eat!
Mulligan's Southern Fried Chicken Wraps
Enjoy a taste of the American South with our crispy seasoned Southern Fried Chicken Goujons carefully wrapped up in Fresh Floury White Tortillas. Simply add your condiment of choice and enjoy the flavours.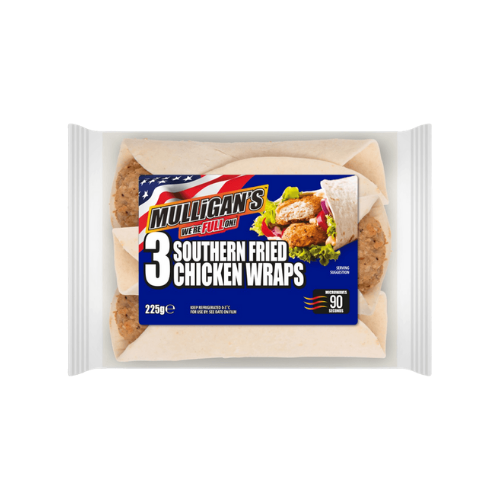 Units 5-8, Dunmurry Industrial Estate,
The Cutts, Belfast BT17 9HU