Millar Family Foods Sausage Rolls
Our hearty Sausage Rolls are made with succulent pork sausage meat and a unique seasoning that's special to Millar Family Foods. Wrapped up in layers and layers of delicious crispy all butter puff-pastry our Sausage Rolls are perfect as a snack or whenever you need a little pick-me-up.

Our Sausage Rolls are packed in fours and are free from hydrogenated fats, artificial colours and artificial flavours ensuring they're the perfect snack for the whole family. Simply pop in the microwave if you're on the go or oven if you have a little more time and enjoy!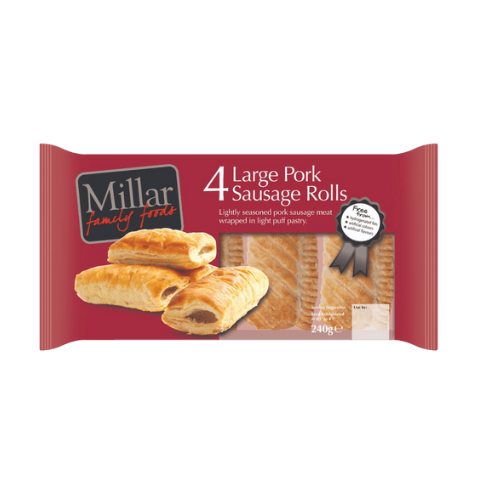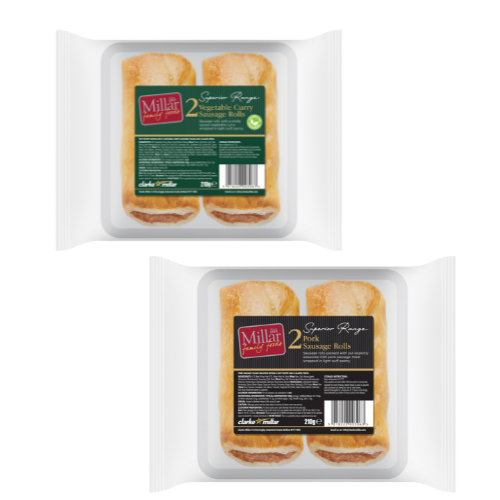 Millar Family Superior Range
The Millar Family Superior Range has arrived and it's mighty tasty!
Choose from our delicious Superior two pack Pork Sausage Rolls or our new meat free Vegetable Curry Sausage Rolls. Locally made with the highest quality ingredients.
Millar Moo
Iced Caffé Latte
Coffee Lovers rejoice! Our Millar Moo Iced Caffe Latte drinks are the perfect blend of iced coffee and sweet milk and are great for when you're on the go. If you're in need of a little pick me up but still want that Millar Moo flavour then grab one of our Iced Caffe Latte Milk Drinks.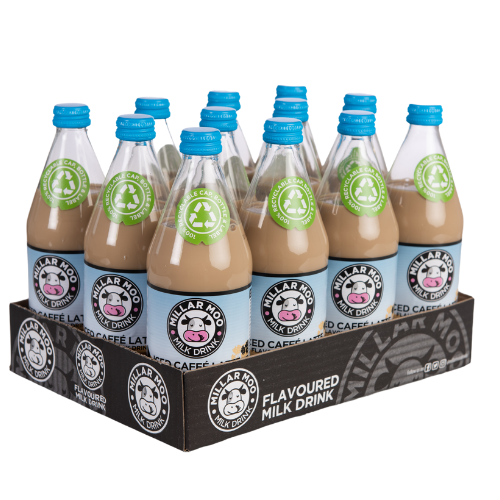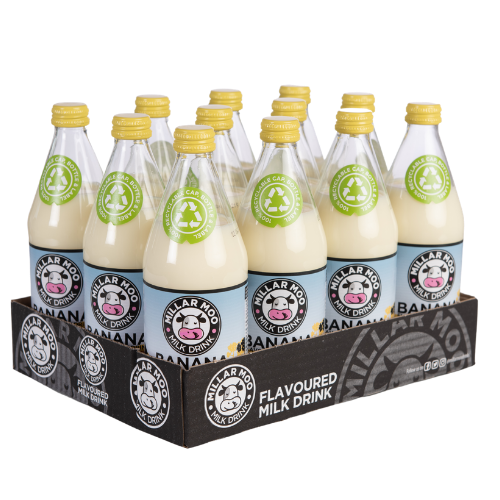 Our Banana Millar Moo drinks are pretty 'apeeling'. See what we did there? We've put our spin here at Clarke Millar Foods on an old school classic and we hope you decide to go bananas and grab one yourself!
Units 5-8, Dunmurry Industrial Estate,
The Cutts, Belfast BT17 9HU